Bound By Duty (Born In Blood Mafia Chronicles #2) By Core Reilly
I did the review for book 3 of this book and within that review I mentioned that I was not that invested with part 2 because part 1 and 3 correlates since both heroines in the book are sisters. I decided to give Book 2 a chance and boy was I happy I did.
Like the other two books, the hero and the heroine are arranged to get marry. The only difference is that both the hero and the heroine were married before and their significant other had died. So this arranged marriage was both their second marriage.
The heroine was happy and nervous to be married again although she lost her husband not even a year ago. Why? Because she was harbouring a secret from her first marriage and when her husband died she thought for sure no other would want her since her virtue was taken away by her previous husband. So she was suprised when the Boss had picked her to be his wife when there were more other females who was "pure"
The hero's father had died leaving him in charge. Being in charge meant that he had to take a wife and produce an heir. He lost the love of his life to cancer four years ago and thought that taking the heroine as his wife would fit into his plan. His plan of never falling in love. Since she too had lost her husband he thought that neither of them would be looking for anything more.
And boy was he wrong! The heroine's first marriage was a loveless one since her first husband was gay and being gay in the mafia was a big NO NO. But since he was her friend she married him with the hope to make him straight but her plan backfires on her. Refusing to enter into another loveless marriage, the heroine plans to do whatever it took for the hero fall in love with her.
She was devastated when the night of their wedding, the hero gave her the cold shoulder and the couple nights to follow. Frustrated and disappointed that yet another marriage will be going down the drain, she marches into the hero's home office and demands him their maritial rights.
The hero was shocked to learn that she was still "pure" and which man is going to say no to that?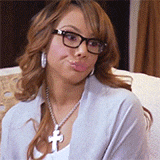 And we can all guess that eventually they both developed feelings for each other although the hero did not want to admit to himself that he was since in his eyes he's cheating on dead wife.
My Thoughts;
I loved that the heroine stood up for what she wanted and wasnt afraid of the hero beacuse he was Boss.
Parts of the book, because of his actions, I wanted to slap the carp out of the hero. Yes, I understood that he really loved his first wife but thats no excuse to treat the heroine like an average whore.
The hero needed a reality check when the heroine tells him of her news. I would've dropped his ass faster that hot potatoes.
You can view Book 3 review Here